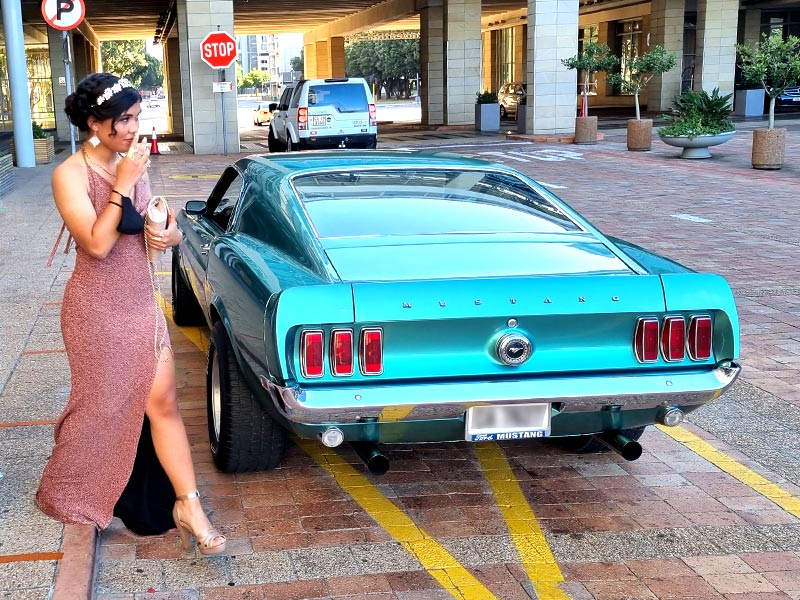 2021 GROOT SCHUUR HIGH SCHOOL - MATRIC DANCE
Saturday 11 December, 2021 saw the Mustang out and about and involved in yet another Matric Dance - Groote Schuur High School. The dance venue was organised at the internationally acclaimed CTICC.
The Mustang arrived on time as usual at 4pm prompt! Friends and family were extremely excited to see the arrival of the classic Mustang. Many of the family and friends admired the Mustang curves and mechanics prior to leaving for the dance venue.
Not only was the Mustang taking the Matriculant and her partner - but also the younger sister who was equally impressed and excited by the car!
After roaring along the highway and getting through the Cape Town traffic, the Mustang easily made good time and arrived at the CTICC venue with time to spare! The 69 Mustang certainly stood out from the crowd and it was not long before it was the turn of the Matriculant passengers to experience the red carpet dropoff.